Arrived at the 7th edition, andnteractive Digital Media Student Contest is a student competition that aims to stimulate creativity and the spirit of competition in the multimedia field.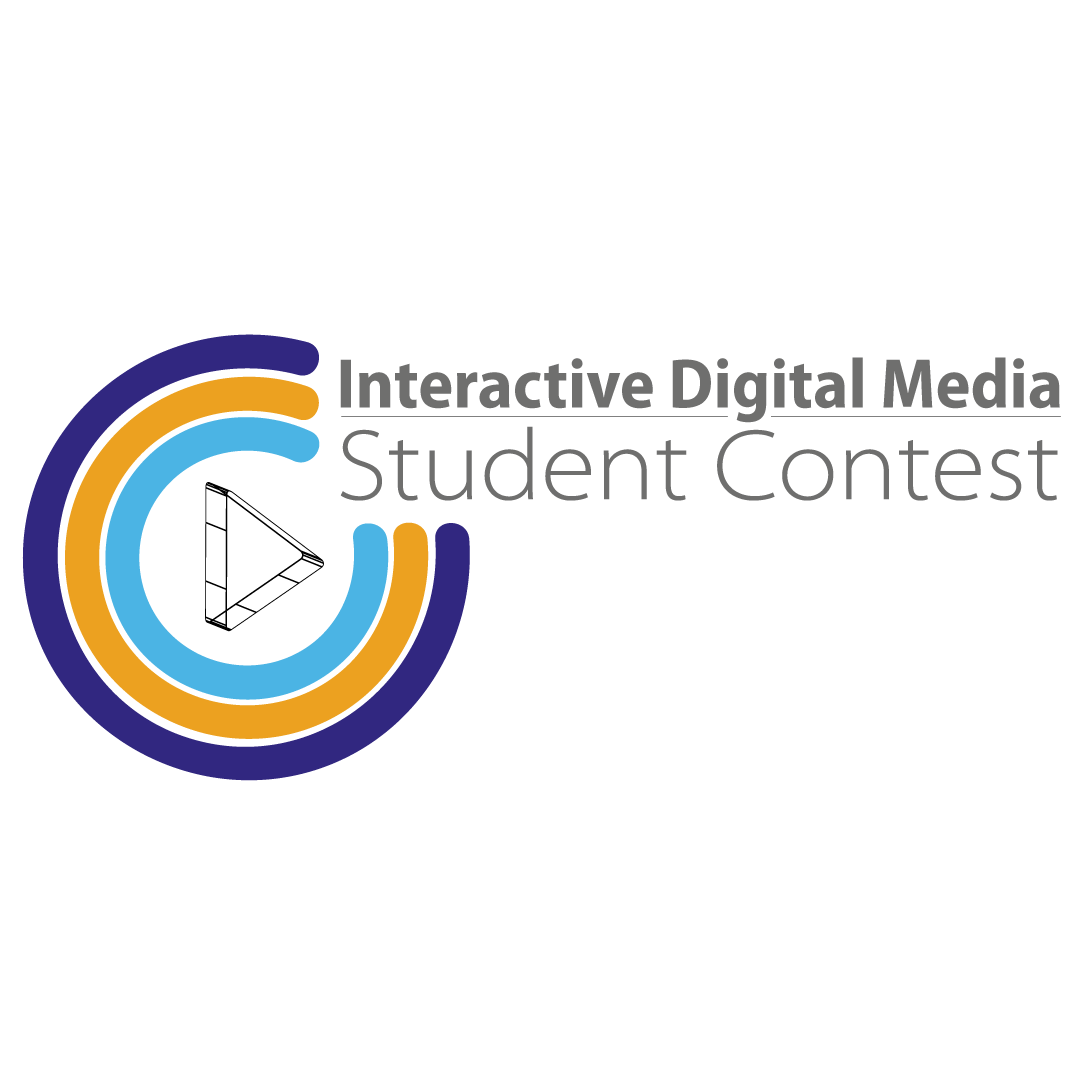 The contest is addressed to undergraduate, master's and doctoral students from universities in Romania and abroad. Students will have the opportunity to present their most interesting projects, but also to interact directly with representatives of the economic environment, possible employers of participants. Starting with the 2017 edition, the contest is also open to high school students passionate about developing multimedia applications.
The sections of the 2021 competition are:
Development for mobile devices
mobile applications that use any computing architecture and for any platform, including augmented and virtual reality applications
Web Development
web applications, on a topical topic, of any type and format
Audio-Video production / Audio-Video production
materials belonging to one of the genres of audio-video productions: videos, commercials, generic / promo / trailer, video animations, timelapse, special effects / tricks
Graphic Design
own productions of any graphic type: web banner, website template, infographic, poster / poster, brochure / leaflet, cover, visual identity elements, processed digital images
Internet of Things / Internet of Things
implementing an IoT concept or device that combines hardware, software, and data on a topical issue (e.g., smart home, sensor network, robots, etc.).
Both can enter the contest individual students, as well as students organized in a team, free no limit regarding the number of projects / applications entered in the competition or the number of sections in which a student can participate. 
The contest will take place through online registration, in period June 11 - 28, 2021, 18:00, on June 29, 2021 from 14:00 taking place ONLINE support by the competitors of the project carried out in front of the jury and the other participants, judging and awarding. 
The jury of the competition will consist of specialists from the university, industry and companies that offer the prizes: Nokia, Deltatel, SafeFleet, Cobalt Sign, Haufe Group and Nutechnologies.
Agenda
14:00 - Welcome
Prof.dr.ing. Radu Vasiu, Director of the Multimedia Research Center
Prof.dr.ing. Florin Dragan, Rector of the Polytechnic University of Timisoara
Prof.dr.ing. Dan Lascu, Dean, Faculty of Electronics, Telecommunications and Information Technologies
14:05 – Company presentation
Nokia presentation - Florin Ciocan
Cobalt Sign - Arthur Csertus presentation
Haufe-Lexware - Mihai Burada presentation
SafeFleet- Lektri presentation - Christoph Bucher
presentation Deltatel - Alexandra Oprișa
Nutechnologies presentation - Raluca Vasiliu
One Source Association - Radu Ticiu
14:30 –Web Development
AnaMarinescu - Educational platform for teamwork management
Daniel Vlad - FineCashflow - https://finecashflow.com/
AlexanduVesa, FabianJichi, Camelia Burlacu - AIMindedhttps://www.aiminded.ro/
VladVodislav - Site - "Alumni Commuity"
Darius Raia - The Arts Atore - https://dariuslicenta.supserv.cozmoslabs.com
15: 15- Audio-Video production / Audio-Video production
15: 45–Graphic Design
NadejdaCojocaru - Brutalism Artistic Project, Suceava Booklet
NadejdaCojocaru, SelimMuhammetgulyyevv - Educational App
Felicia-Miruna Antonică, Adina-Lorena Borobar - Arleen
Marius Pascu, RareșMara - Save Me
Andreea-CătălinaPopescu - Graphical interface for a smart home
SelimMuhammetgulyyev, Agageldi Durdyyev, PermanYagmyrov - bookme
Coralia Bodea - Walking through Timisoara, Space Llamas
16:25 - Development for mobile devices / Mobile development
Darius Boncilă - Kapi Language Learning
Ilie-SilviuBerzescu - Virtual reality applications for Oculus
Dragoș Todoroșcean - Health Care Assistant
16: 50– Internet of Things
EdgarNemeth - Smart Solutions
Bogdan-Petru Butunoi, Calin Crisan - qToggle
17:10 - Judging 
17:20 - IDMSC Award 2021
Details on previous editions, prizes and winners can be found in the section Archive of website.
contest Interactive Digital Media Student Contest is organized by the Polytechnic University of Timisoara, through the Multimedia Center, with the support of partners Nokia, Deltatel, SafeFleet, Cobalt Sign, Haufe Group and Nutechnologies.